Ready to take on the future?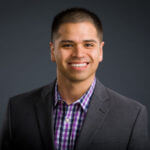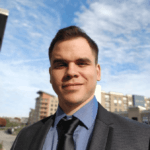 The RPA Dallas Meetup group was founded by Integrātz as a way to connect speakers in the intelligent automation industry to people in the community wanting to learn more about how to implement these technologies, development, and plain curiosity. Business owners, developers, and interested parties are welcome to join us every month. We tackle different topics surrounding robotic process automation (RPA), machine learning, RPA governance, and more! We've had a plethora of speakers throughout the year including who've discussed intelligence frameworks, the future of Automation Anywhere, and lean digital frameworks!
We would like to invite you to our next Meetup event in August! Our speakers will be Yonic Medina and Giorgio Saez who are both Data & AI Architects with Microsoft. They will be discussing Democratizing AI for every Enterprise in Texas. Yonic focuses on Azure Cognitive Services, Power BI and computing in the Cloud. Giorgio is a Data Scientist. Their day to day job entails working with over 400 Enterprise customers to ensure that they solve their business problem with RPA and other Advanced Analytics solutions. Food and drinks will be provided!
Meetup attendees will have the opportunity to test out what Yonic and Giorgio discuss via labs and demos.
The schedule for the Meetup:
6:00PM-6:30PM – Networking with food and drinks
6:30PM-7:15PM – Presentation from Mr. Medina and Mr. Saez
7:15PM-7:30PM – Q&A session
All Meetup events are hosted and catered by Integrātz. Meetups are typically once a month on a Thursday. We have co-hosting and sponsorship opportunities available. If you or your company are interested in speaking at one of our events or would like to be apart of our partner program, shoot an email to simple@integratz.com or give us a call at (972) 332-3888.