Wondering how to automate your business processes?
We Automate, Host and Manage Your Processes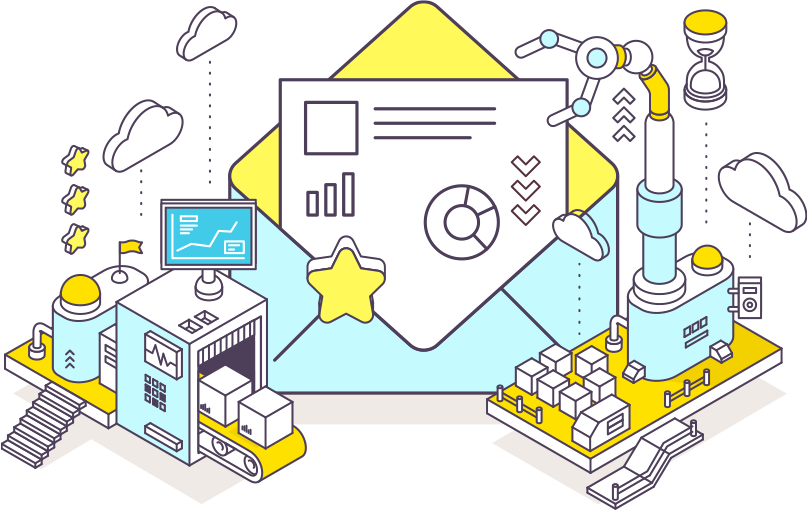 Sit back, relax and we will do it all for you!
We deliver Intelligent Automation

iRaaS – Intelligent RPA as a Service
iRaaS – "Intelligent RPA as a Service" is a service for companies looking to enjoy the benefits of Intelligent Automation and Robotic Process Automation without the high up-front costs typically associated with higher-order automation solutions. We are able to provide this service with our highly talented team, cloud services and using the appropriate technologies for each of your processes.
Gone are the days when you needed to search for the right technologies, then take the time to learn and implement them, all before automating your first process. Integrātz's intelligent team will identify, build and run your processes on our iRaaS platform. You will receive reporting on how your automated processes are performing, ROI in real-time and timing of how long your processes are taking.
The first step is to identify the processes that fit well into Intelligent Automation. This is done through an automation assessment of processes identified for automating by your company. To assess the process, we look at several areas; for example, complexity, number of systems involved, decision making knowledge, number of resources to manually perform process, etc.
Once the process has been identified as a good candidate for automation, we move on to build the process automation. Depending on the process, this can include using technologies like RPA – Robotic Process Automation, Machine Learning, Computer Vision, AI, NLP, etc. Furthermore, once the process is built, testing is performed to validate the process for accuracy, speed and results.
Run, this is where the rubber meets the road and positive results start piling up! After validation and sign-off on process performing as expected, your process moves into production to be scheduled, run and monitored. You will have access to real-time metrics so you can keep an eye on your savings and how well your processes are performing.
"There's a lot of automation that can happen that isn't a replacement of humans but of mind-numbing behavior"
Stewart Butterfield
iRaaS Fun Facts
We help businesses automate processes that are redundant and repetitive in nature. Through this service we help to identify processes, then we will build the automated processes, host on our infrastructure and fully manage the processes for you. Lowering the up-front costs to get started with Intelligent Automation. Learn more about what we do.
What can a fully managed Intelligent RPA as a Service do for me?
With this service, we will automate, host and manage your automated processes, such as AP Invoice Processing, for you at a low monthly cost. Your costs stay low because there is no requirement for you to purchase any software, host any new infrastructure or take any training. We work around you and get you up and running quickly. Typically, you are up and running your automated process within two weeks
iRaaS – Intelligent RPA as a Service